[wptab name='About Theresa']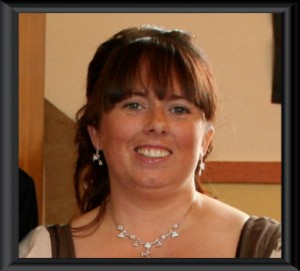 Theresa is a fully qualified Paramedic with over 10 year experience in emergency services. She is also qualified in Reflexology, Indian Head Massage, Hopi Ear Candling and Aromatouch Technique.
[/wptab][wptab name='Reflexology'][/wptab][wptab name='Hopi Ear Candling'][/wptab][wptab name='AromaTouch Technique']
The AromaTouch Technique was developed by Dr. David K. Hill, a leading expert on the use of essential oils for medicinal benefit. As a physician and while working with the public in various capacities, Dr. Hill frequently heard many individuals express both passion for the oils and uncertainty as to how to use them to achieve the maximum health benefits.
doTERRA's AromaTouch Technique is a clinical approach to applying essential oils along energy meridians and visceral contact points of the back and feet to help stimulate and balance sympathetic and para-sympathetic nervous systems of the body. The AromaTouch Technique improves well being by reducing physical and emotional stressors and by supporting healthy autonomic function. The technique is simple and intuitive and uses doTERRA's certified Pure Therapeutic Grade Essential oils for an unparalleled grounding experience.